Acts
What does it really mean to be 'filled with the Spirit'?
Recently, Dr. Nunnally was interviewed by The Christian Post on the meaning of being filled with the spirit. Below you will find an introduction and link to the full article.
---
The phrase "filled with the Spirit" is loaded with unfortunate connotations, but it need not be, according to a scholar of early Judaism and Christian origins at a Pentecostal seminary.
To bring clarity to the confusion as Christians observe Pentecost Sunday, The Christian Post interviewed Wave Nunnally, a professor at Assemblies of God Theological Seminary and Evangel University in Springfield, Missouri.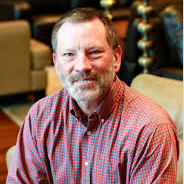 Dr. Wave Nunnally
Professor Emeritus of Early Judaism and Christian Origins Evangel University, Springfield, MO
Jewish backgrounds, New Testament, Hebrew language and the land of Israel are areas of expertise for Dr Wave Nunnally. He has studied, taught and written in these areas for over… More
Holy Land Trip
May 18 - May 29, 2024
Trip Details: You are invited to take your first, second or third trip with us to Israel, May 18-29, 2024. Dr. Nunnally and his team will provide an on-site, educational… More