SPRINGFIELD, MO — What does it take for a university professor from Springfield, Missouri, to be invited to teach tourism experts in Israel?
It helps to be a highly regarded expert like Dr. Wave Nunnally, who has lived, studied or taught in Israel since 1982. As professor of Early Judaism and Christian Origins, he is in his 18th year at Evangel University and his 28th year overall in higher education.
Dr. Nunnally traveled to Israel at the end of the Fall 2019 semester, where he delivered a series of six lectures at the University of Haifa. The lectures were part of a course offered jointly by the University of Haifa's School of Tourism and the State of Israel's Ministry of Tourism.
"The purpose of the course was to provide current Israeli guides specialized training for working with Protestants, including Evangelical, Pentecostal, and Charismatic groups," said Nunnally…
---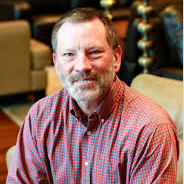 Dr. Wave Nunnally
Professor Emeritus of Early Judaism and Christian Origins Evangel University, Springfield, MO
Jewish backgrounds, New Testament, Hebrew language and the land of Israel are areas of expertise for Dr Wave Nunnally. He has studied, taught and written in these areas for over… More
Holy Land Trip
May 18 - May 29, 2024
Trip Details: You are invited to take your first, second or third trip with us to Israel, May 18-29, 2024. Dr. Nunnally and his team will provide an on-site, educational… More